It was wonderful to have parents, grandparents and parishioners join us for our Stations of the Cross Liturgy at the end of Term. Although the wind was strong, our students provided us with a respectful and moving dramatisation of Jesus' challenges during the last week of his earthly existence, from Palm Sunday through to the Resurrection,  known as Holy Week.
We trust this gave everyone a greater understanding of why Easter is celebrated and is the highpoint of the Catholic Liturgical Calendar.
Following the Stations of the Cross, the Grade 1/2H students shared their reflections through artworks.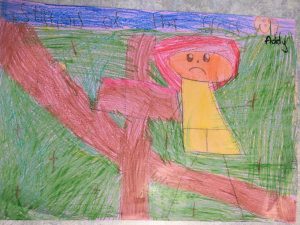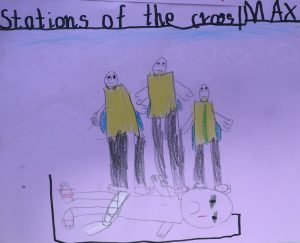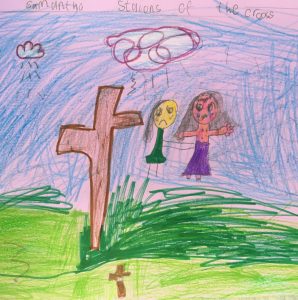 The Easter season continues with us starting Term 2 in the 2nd Week of Easter.