We acknowledge the challenges faced by families during the pandemic and all the additional stress and effects that the associated restrictions has had on family life.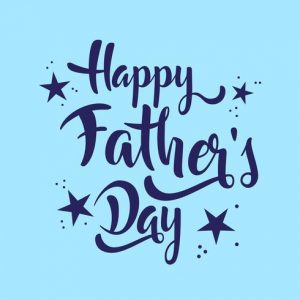 However we trust that, even though Fathers' Day may be different this year, we can still make our dads, grandfathers and other special people in our lives, feel appreciated and very special.
For those of you who missed it or simply want to share it again, here is the Blessing we shared with our School Community during our Father's Day Liturgy.
Blessing for Fathers
God our Father,
In your wisdom and love you made all things. Bless all men, that they may be strengthened as Christian fathers and role models. Let the example of their faith and love shine forth. Guide them to know and understand that children need patience, kindness and loads of love. Bless all fathers with knowledge to know that their lives, and how they live it, is the greatest example of all. Just as Jesus lived His life by example, guide and nurture all fathers to live their lives in the fullness of life. Grant that we, their sons and daughters, may honour them always with a spirit of profound respect.
Grant this through Christ our Lord,  Amen.