A First Eucharist Workshop, for 2020 and 2021 candidates and their parents, will be held this Thursday,12th August, at 7pm via Zoom.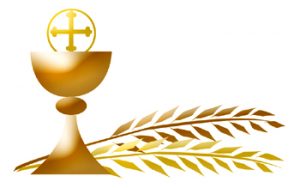 Mrs Bernadette Hance and Mrs Leonie Hester will host this Workshop during which candidates will be asked to confirm their commitment to the preparation of their First Eucharist.
Families will be  provided with a link to join the meeting via Seesaw or an email.
We are so pleased that families and staff have embraced technology to allow us to meet and continue preparations towards candidates receiving their sacraments this year.
For further information contact Mrs Bernadette Hance:  bhance@stjohnskwr.catholic.edu.au