Preparations are underway for celebrating the Sacrament of Confirmation this month.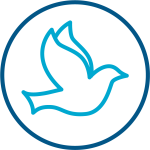 There are two Parish Masses at which candidates will be receiving the Sacrament at St John's Church Koo Wee Rup, Sunday 23rd May and Sunday 30th May, both at 9.30am.
We pray for these young people and trust the Holy Spirit will be a guiding influence in their thoughts and actions throughout their lives.