The Bookweek Theme for 2022 is DREAMING WITH EYES OPEN.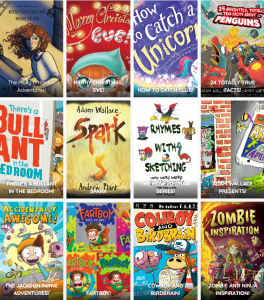 St John's have a very exciting Bookweek planned, commencing with a visit from renowned children's author, Adam Wallace on Monday 29th August.  Adam aims to entertain and inspire children with his stories and illustrations and we're sure this will be a memorable visit for our students.
During the week our Juniors will enjoy a Teddy Bear Picnic and join the older students for a Reading Line where books are shared and read together.
On Thursday 1st September our Bookweek Dress-up Day will be held and students will participate in a Parade and various Book Week Activities.
These Bookweek activities are only part of a busy week of events including a visit to Grades 5/6 by Jason Wood MP, Senior District Sports, Father's Day Breakfast on Friday followed by Multi-age family Maths games – 9-11am and Winter sport for the seniors in the afternoon.