The implementation of our Kitchen Garden Program has provided an additional opportunity for St John's School to encourage the development and overall well-being of our students.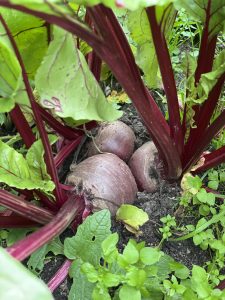 The aim of our Kitchen Garden Program is to provide a purposeful, integrated learning environment where students are involved in growing, harvesting, preparing and sharing food.
Students in Grades 3 & 4 at St John's School, have the opportunity to create a productive garden, where vegetables and herbs are grown and harvested. Food is prepared using seasonal produce from the garden combined with goods from the fridge and pantry, following which the students are then given the opportunity to share what has been made.
The students not only actively learn garden and kitchen skills, but they are also introduced and encouraged to try, new flavours and dishes. In addition to the hands-on activities, the Kitchen Garden Program involves students writing about their experiences, planning and recording data.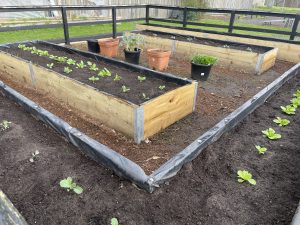 Through the program students also learn about healthy food choices and where the produce in the supermarket comes from.
We are so pleased with the recent garden upgrade which will provide easier access and look forward to harvesting our most recent plantings.